August 2010 - Masterplan Stage IV online!

As from August 1, the Official Masterplan of Ilha do Guajirú has been adapted, approved and put online!

Stage IV! With all the latest changes…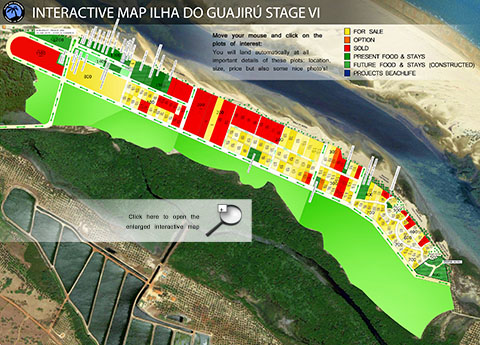 Have a look, and see what is planned where future wise on Ilha do Guajirú, the Ecological Paradise! See where:

NEW! pousada's are opening!
NEW! roads will be paved!
NEW! watersport centre's will be located!
NEW! projects will be arising!
NEW!bars are inviting you!
NEW! restaurants are welcoming you!
NEW! building plots have been created!

Should you have questions or appreciate more information about the island and it's future and/or real estate developments, then contact Beachlife!