September 2009, Windvillage starting to become almost booked!

While numerous visitors start hitting the island during the season 2009, the Windvillage Waterfront Bungalows, Garden & Spa, Praia da Barra, Ilha do Guajirú, is meanwhile almost fully booked!

It's the result of the amazing success of Beachlife's first condominium project, renting out comfort at attractive prices, online!
This via www.thewindvillage.com!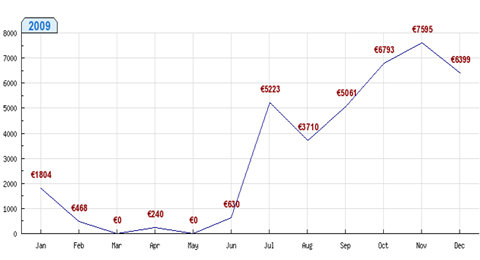 With their website being visited every month by more and more island holiday makers, the apartments during the first year already showed a record return on investment for the overseas owners and investors....

See below a Month history chart of their sharply increasing website visits untill the 7th of September, ofcourse entirely to the satisfaction of this famous stay. A record on the NE Brazilian coastline, month after month...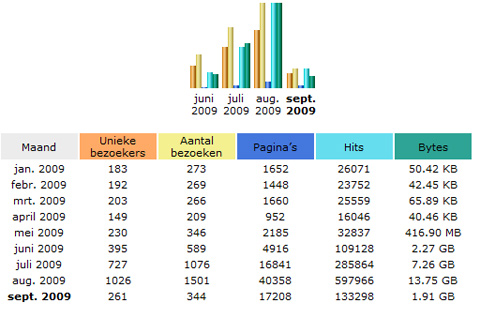 If you still look to spend your holidays at the Windvillage, and opt for for class and comfort at attractive prices, then dont wait long to book your stay online, in some more weeks from now there will be nothing left!

The same goes for all other pousada's: during 2008 there was no more rooms unless you booked well in advance...