August 2010 - Ilha do Guajiru now officially ranked Nr. 3 of the world's best windspots!

During the past weeks and months, it has become clear through official measurements of windfinder, that Ilha do Guajiru is entitled to claim the title of being the world's Nr. 3 best windspot.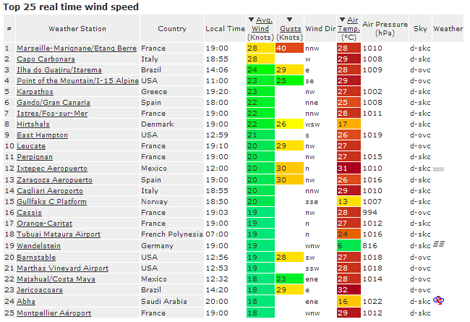 All worldwide spots have joined the competition...

To the island's former visitors this is not really an enormous surprise: if you stayed at the island before, you know there is literally no day you cannot kite.

But still the result is impressive, imagine, so many countries and spots that joined!

For a quick list of the best spots of the past week, please see the list herewith shown (click to enlarge).